Minigames are small games in Crystal Story II. In total there are five types of minigames: Defence games, Fishing, Snowboard Extreme, Mercenary Defense, and Hackpicker.
This minigame borrows its idea from Popgames' "Bejeweled" in which the player has to match three or more gems on a table filled with different colored gems. Once three or more gems have been alligned, the gems are crushed, allowing new gems to enter the table. In Crystal Story II, the player must destroy gems in order to damage and kill a monster king as he sends his minions towards you. The minigame ends when either the enemy's health bar is depleted, or one of his minions reaches you. There is no penalty for losing the mini-game.
Main article: Fish
Snowboard Extreme
Edit
This is the last minigame the player will encounter in Crystal Story II. The objective of the minigame is to reach the bottom of a slope. If certain time limits are met, the player is awarded a medal and an item corresponding to the medal. Note that the medal can only be awarded once as well as the item.
Getting gold in Snowboard Extreme's third track unlocks the achievement "Snowboard Extreme" and rewards a Ruby.
Mercenary Defense
Edit
Main article: Mercenary Defense
Hackpicker
Edit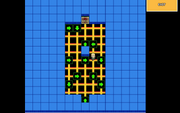 You have to play this game to open locked treasure chests.
Click on the arrows to swap two tiles. When the lina.bot can't move any further, you have to start anew, but you can't lose.
Lina is not necessary to be in the team while playing this.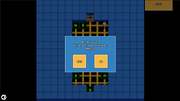 Ad blocker interference detected!
Wikia is a free-to-use site that makes money from advertising. We have a modified experience for viewers using ad blockers

Wikia is not accessible if you've made further modifications. Remove the custom ad blocker rule(s) and the page will load as expected.